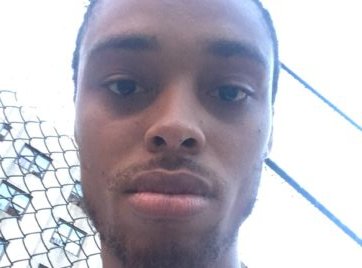 He was here 2 days ago
21 years old, Leo,
New York City, USA
Shalom I'm a 20 years young lol. I was introduced to the truth accepted that I was I'm happy that I was awakened. Elohim is preparing and restoring my heart and I;m learning and becoming a better Hebrew everyday. He does everything in his on time.
Ready to travel
Invite me to your country so I could learn more about you and your country help learn more about you.
Wish to meet:— Woman
Preferred age:— 18-20
— 21-25
— 26-30

Purpose of dating:
Friendship
Ethnicity (Tribe of Israel):
Benjamin
Height:
5,9 ft (179-181 cm)
Weight:
61-70 kg
Build:
Slim
Hair color:
Brown
Hair length:
Short
Relationship:
No, I am single
Smoker:
No
Drinker:
Drink on holidays
Food and Drink:
— barbecue
— Cocktails
— Cooking
— Boutique beers
— Neighborhood bars
— A visit to restaurants
— Sports clubs
— Vegetarian
— wine tasting

Education:
Some colllege
Occupation:
Employed
Languages spoken:
— English
— Spanish

Children:
No, but I want
Place of residence:
Live in a rented apartment
What excites me:— Smell
— Teaching
— Culture

Activities:— Games board
— gardening
— Motorcycle riding
— Drawing / Drawing
— Sewing and hand crank
— Others
Arts and Entertainment:— action movies
— cartoons
— Comics
— Foreign movies
— Historical novels
— Musicals
— Mystery
— opera
— poetry
— Science Fiction
— Sports fan
Traveling and Tours:— Road Trip / Road Trip
— Weekends
Music:— Classical music
— Jazz
— rhythmic
— Hip-Hop